It's not often that a pandemic comes along and drastically changes the course of the direction for an ad campaign, however that is precisely what happened with this particular spot for Tesco: Food Love Stories.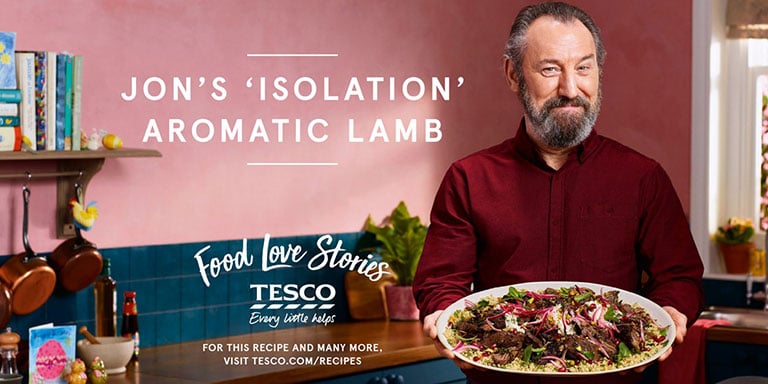 Working closely with the team at The Futz Butler: London, Harry composed a fast percussion and jazz inspired track to an advert which was supposed to celebrate Easter and the coming together of friends and family. However shortly after the ad was finished, the UK government initiated a lockdown procedure and it soon became apparent that the airing of such a film would be highly inappropriate.
Rather than simply letting it end up on the cutting room floor, the team of editors used some clever technology allowing the actors to re-record their voiceover to an entirely new script and then match the old footage to fit without the need to re-shoot.
And thus 'Jon's "Isolation" Easter Lamb' was aired.
Tescos – Food Love Stories from Harry Lightfoot on Vimeo.
Click here to view the advertising portfolio